Previous Post:
The Elegant French Limestone Mantel
&nbsp Next Post:
Glamorous Spanish Limestone Mantel
Interior décor professionals say a fireplace offers the most elegant way to create ambiance in your space. However, not every piece of fireplace will blend in well with your existing pieces of décor. This is why you need to find a fireplace that blends in beautifully with your décor to create harmony. Something that will offer you with all these and much more is the french marble mantel.
With this fireplace you will take pride in owning a truly handmade masterpiece. This is real natural stone – in the form of French limestone. The whole piece is handmade from, yes solid French limestone, hence the name. This is something that is going to basically outlive you! Not to worry, your children, grandchildren and great grandchildren will also be able to enjoy the embers from it well into their old age.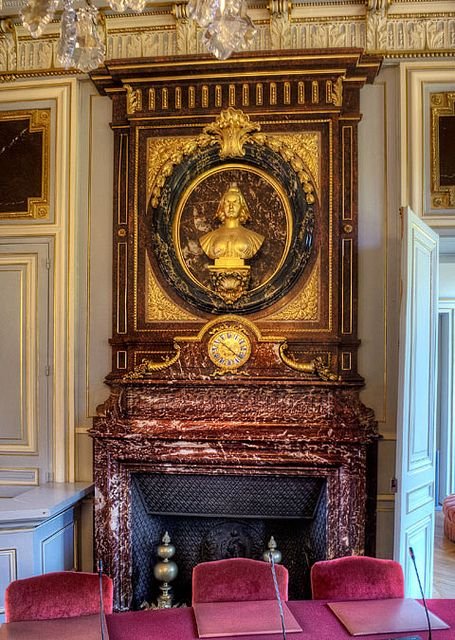 The solid French limestone fireplace is a must have in your custom built home. This fireplace is going to be the first thing that catches the eye whenever you step into the room. It is just perfect for the living room. But then, its use is not limited to the living room. You can have it installed just anywhere where you want it.
Sculptured out of a lovely reddish-brown French limestone with whitish veining The French limestone fireplace has an aged look about it. When you light the fire, dim the lights to allow the room to glow. The interior of the fireplace is done in dark black, a color that is good in camouflaging soot. The black color also prevents ugly marks from being noticeable.
The beautiful crown on this fireplace acts as a shelf on which you can place just about anything including other forms of artwork. The natural beauty of french marble is emphasized with the hand hewn edges and splits on this masterpiece. The simple strong jambs offer the required support to the fireplace's overall weight.
Our sole mission is to remove dullness from your luxury home. With this french marble mantel you can add a sense of timeless beauty to your living room. The design on this fireplace is simple yet it gives your custom built home a classic finishing touch. The fireplace is made available to you in all custom sizes with room for custom proportioning to guarantee a perfect fit. To learn more about this solid French limestone fireplace, please get in touch with our design experts at 1-888-272-0630.