Previous Post:
Solid French marble mantel
&nbsp Next Post:
Exquisite Classical Louis XV Marble Fireplace Mantel
A fireplace is one décor element that seems to refuse to sit in the background. No matter where it is installed, a sleek fireplace will always come to the forefront to provide your custom built home with a new focal point. This glamorous Spanish limestone fireplace will never be in the background. The fireplace simply proves that it doesn't take much to make a bold statement. Set your living spaces aglow with this modern fireplace design.
This lovely fireplace stands out for its understated, yet glamorous design. The fireplace gives you a hand crafted masterpiece with fine detailing. Crafted from the most ornately of Spanish limestones, this fireplace is destined to bring a touch of splendor and class into your home. This modern fireplace design will add warmth to your space to create an inviting and comfortable atmosphere. Just the right atmosphere for gathering and entertaining guests and family alike.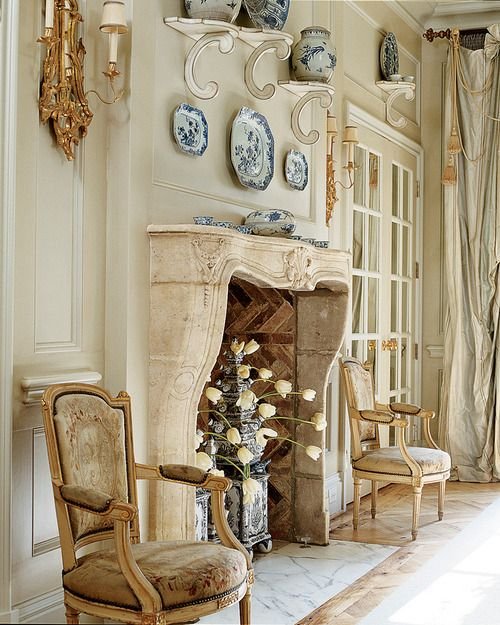 The fireplace is sleek and modern in design with clean lines. The glamorous spanish limestone mantel also includes some unexpected touches, which add an element of intrigue and fascination. The whole structure has a natural stone appearance. The creamy white provides a great way to create drama and accentuate virtually all spaces. The color allows you to de-emphasize any dark colors in the room. To make the most of this stunning fireplace, create a comfortable seating arrangement facing the fireplace. On top of the mantel you can place some of your favorite pieces of art.
This stunning simple creamy white Spanish limestone fireplace has an added benefit of giving you're a beautifully designed back hearth. This is exactly why we say it refuses to stay in the background. Most designers don't give much thought to the back hearth. But on this particular piece, the back hearth is given as much thought as all the other parts of the fireplace. Elegance is not left to chance! In this case we worked on it. This well thought out back hearth design allows for easy cleaning using a hand broom and a small flat bladed shovel to scoop up ashes.
This product comes with a guarantee that it will fit into your luxurious space without any complications whatsoever. We are also able to provide some additional personalized touches to deliver a more personalized product for you. For more information about the glamorous Spanish fireplace, don't hesitate to contact our knowledgeable customer oriented support team at 1-888-272-0630.